If you want to try sex in a car, just visit adult dating site. Nowadays a car is not luxury. But are not interested in going from point A to point B (although point G is really interesting for us). We will study other routes and movements.
At the beginning let's look through clothes in your wardrobe. And let's forget about things that were bought for the time when you gonna lose some weight. If your size is XS than sex in a little car is comfortable for you. Although even a girl with XXL size can get pleasure in a car, if she likes stretching exercises and practice them for 5 years at least.
Tall girls should pay attention at Limos. If a car is not large, than you won't have enough place. At least the car should be not long but high – than you got some space. But such things are not thought about when you get excited.
Men start thinking by the bodypart that looks like a shifter. Even if you got an idea that he doesn't want to spend money on a hotel, ignore such thoughts. Maybe you'll have new emotions? Adrenaline inflow? Or maybe a couple of voyers hide in a bush? But remember: the driver should care about security. Condoms must be in a medicine kit. Also gauze and harness are for those who love bondage.

Interesting situation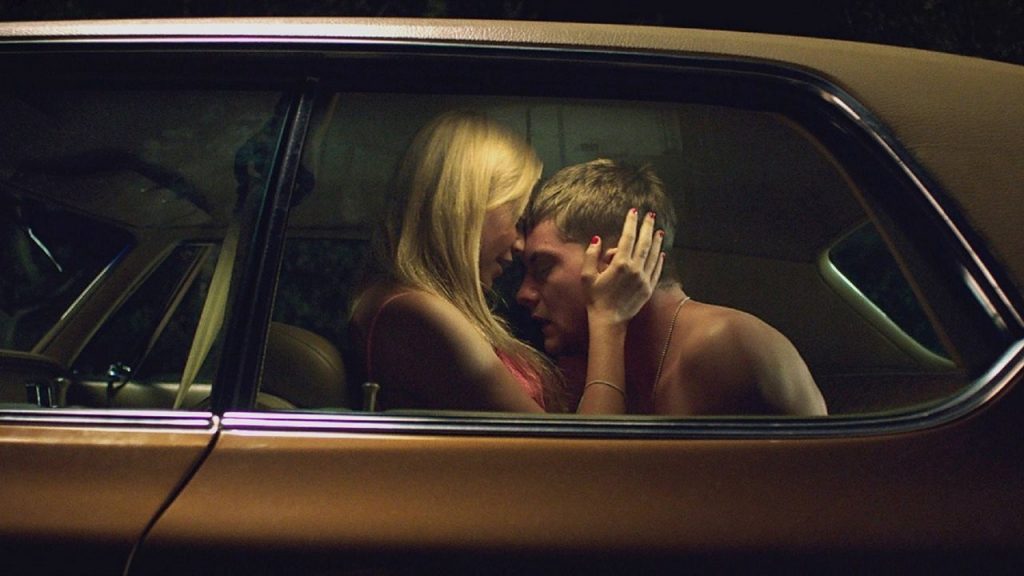 There is not much space for trying many poses. It always turns out to be that only one person gets pleasure, not both partners.
ALso such sex demands a good physical form. If it's good for him than he must sit in a driver's place and you are somewhere near in a not very comfortable position. By the way, never do it while you are on the road. If you don't know what it can lead to, than read Stephen King's novel "Thinner" or watch the movie.
If you both try to get some pleasure and your legs are behind his ears (or your own ones), than remember: your hair can get tangled around shifter. You can try sit on your man while he is sitting the backseat, so you gonna be face to face.
But be prepared that your legs won't hold you because he will get an orgasm and you will get tired so much.
Those who love anal sex must be refused at once. Too many cons – not comfortable, not enough space, not pleasant.
Security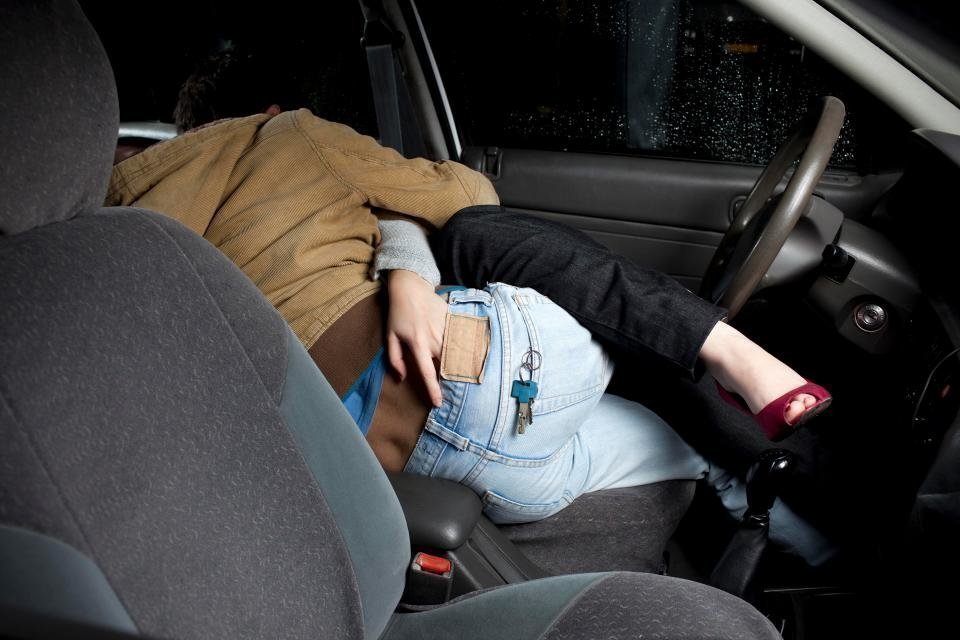 Always remember about technical moments:
It's better to check as seats get low and if you don't need to help by your leg.
Just before starting the process check if the car is on handbrake.
Windows if you lean on them can show all prints of palms, legs and other bodyparts when they get sweaty again.
Shifter and wheel can also make some awkward moments, so be attentive with them.
A car salon is not only a place with comfortable seats, but also some little uncomfortable angles. For example, points where seatbelts are held.
Doesn't matter how far you drive, there always can be (and will be) some people around. So get ready to meet some people like policemen, bicyclists, curious old ladies and other active citizens.
Tinted windows are great! In our case they are simply priceless.
Hit the road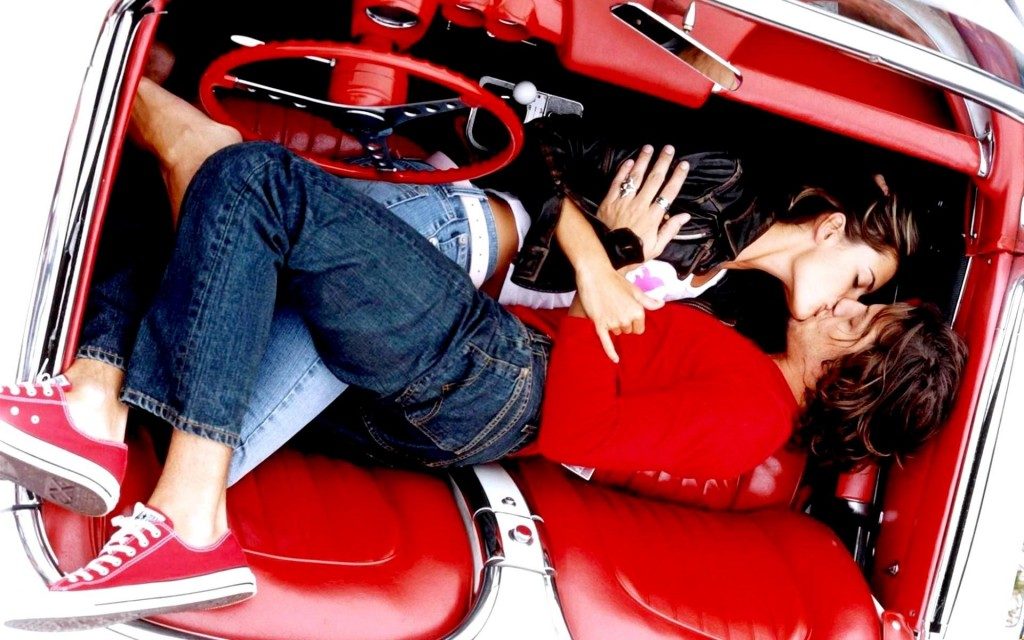 Before getting some adrenaline, we recommend to go to library. You already read "Thinner", now look through Freud's works.
And then check the idea that the bigger is a car the smaller is penis of the car's owner.
If everything above is all right for you and you still don't have a place for meetings, don't get upset. The policemen that you meet will just check your documents. Your friends already tried sex in a car. And even half of Great Britain's women also tried it. Just put more condoms to the medication kit and a lubricant and don't forget anti-mosquito remedy if you plan to go outside.
PS What to do if your lover doesn't have any car? Try to have sex in a TV box – you'll have similar feelings.